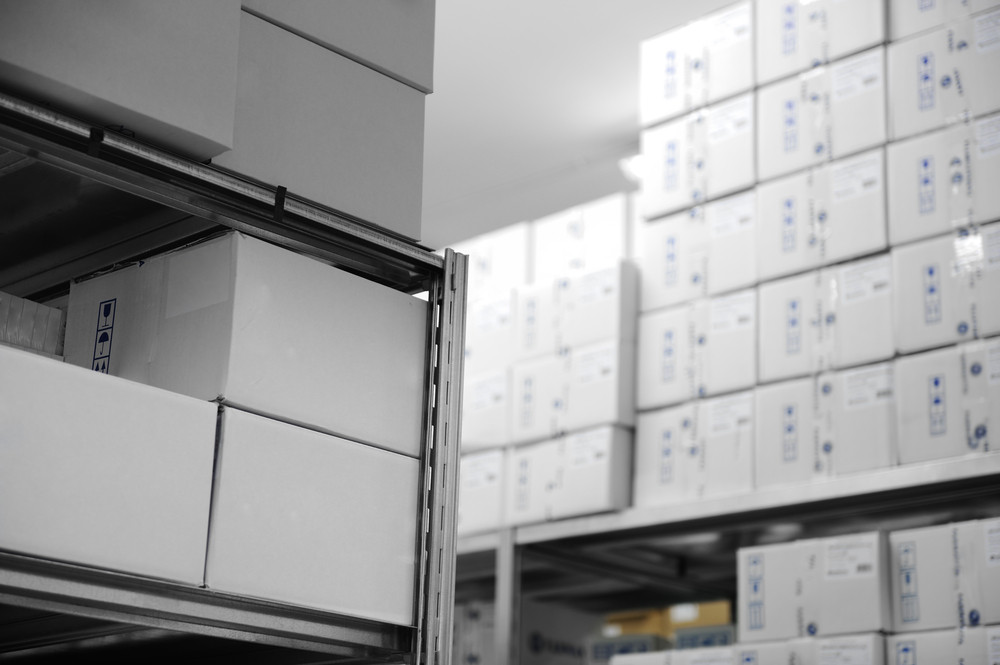 A pharmaceutical storage facility improves services and allows for effective overhead cost management. Proper pharmaceutical storage conditions are an essential part of GMP and GDP compliance. The storage conditions should ensure that the medical samples are in line with the specific requirements defined by the manufacturer.
Pharmaceutical storage can involve temperature-controlled storage room or climate-controlled storage space, both of which require special control and monitoring within specific environmental parameters. A slight deviation from the recommended temperature for storage could compromise the value and potency of the product. To put that into perspective, a 2 degrees temperature variation could completely ruin the pharmaceutical product. Damaged pharmaceutical samples should be identified and removed from the supply chain swiftly. Here is why you need a well-managed pharmaceutical storage facility.
1. Product Safety
Proper storage of pharmaceuticals is vital in protecting them from deterioration. You ought to monitor where medical samples requiring specific storage conditions are kept. Storage of medical products specified within the labels allows efficient investigation of any deviation and assesses the impact on product suitability.
Again, incorrect storage of pharmaceutical raw materials may lead to them becoming contaminated. The protection of temperature-controlled pharmaceutical products is vital to their safety and effectiveness.
2. Temperature control
Biological pharmaceuticals are particularly sensitive to environmental factors; therefore, adhering to stringent pharmaceutical storage conditions is necessary for the maintenance of product integrity.
Pharmaceutical samples degrade due to wrong medicine temperature storage. However, recommend temperatures vary depending on the nature and the intended use of the medical product. It would be best to have an air-controlled environment where air conditioning offers the temperature as per requirements. It is ideal to have air conditioners maintain the temperature that can accommodate custom conditions necessary for your medical products over a period of time.
3. Pest control
Some pests such as rats, birds are attracted to pharmaceutical warehouses. The medical products can get contaminated by rodent droppings. Therefore, it is imperative to have frequent and effective pest control program. A nominated pest control official keeps track of sightings of pest visits, map bait locations, and ensures the use of approved pesticides.
4. Effective Inventory
The handling of sensitive pharmaceutical products demands a high level of pharmaceutical storage compliance. The staff ought to have proper training in handling of delicate products and SOPs that direct sample management. A sound inventory is necessary to identify the frequency, quantity, and sequence of retrieval of the pharmaceutical samples. An effective storage facility also helps track product movement within the facility.
5. Prevent Spoilage
Pharmaceutical products must be appropriately stored to prevent contamination. The products ought to in a position to allow practical inspection and cleaning. The presence of unidentified moisture indicates the packaging has been damaged and could compromise the pharmaceutical contents. Unusual odors could also indicate non-compliance with the pharmaceutical storage conditions.
6. Helps with Transport
Cold chain logistics plays an integral role in controlled temperature pharmaceutical storage conditions. Cold chain operations ensure you do not compromise the integrity and potency of the pharmaceutical products. Besides, it increases the product shelf life offering customized solutions to your storage problems.
Pharmaceuticals without specific storage requirements should be stored at controlled room temperature. In most cases, pharmaceutical storage facilities provide compliance and accuracy of the storage conditions; this can help optimize product viability and efficacy.
Keywords:
2 to 8 degrees celsius labels, 21 cfr good distribution practices, cold chain pharmaceutical products, cold chain regulations, cold chain shipping validation, cold chain validation, med fridge temp range, medication refrigerator temperature guidelines, pharmaceutical cold chain monitoring, pharmaceutical stability, pharmacy freezer temperature range, temperature controlled freight, what temperature should a pharmacy fridge be, ambient supply chain, ambient temperature as per usp, ambient temperature warehouse, best location for thermometer in cold storage unit, biologics storage conditions, biologics transportation, cold chain air cargo, cold chain drugs.