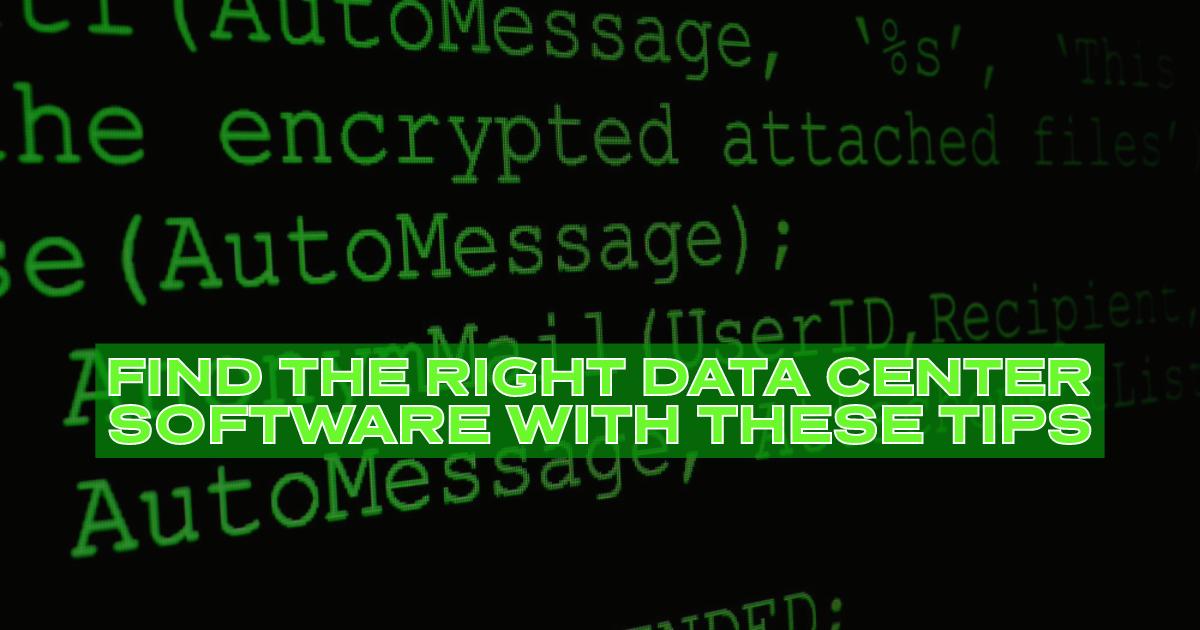 There's a good argument that at the end of the day, hardware is only as good as the software that's installed on it. If you're setting up or running a data center, the right software could make or break your ambitions. Great data center software can help ensure security, data integrity, and uptime, among many other things. Poor software, meanwhile, can weigh down even the most powerful servers and other pieces of hardware. Faulty software could also increase exposure to cyber threats and more. Let's look at some tips for selecting great data center software.
Put Your Needs Front and Center
It's best to do a considerable amount of research when selecting software. Data center managers shouldn't simply select the first solution they come across or settle on a popular option simply because it's popular. Instead, it's crucial to closely vet your own needs and to do independent research.
It's a wise idea to write down a list of your must-haves. You can also jot down any specific risks or threats that you're worried about. This way, you can look for a service that checks all the right boxes.
Keep Industry Growth in Mind
The data center industry is growing. Statista says that the data center industry will grow by 4.66% from 2023 to 2027, reaching a total volume in excess of $400 billion by 2027. To look at it another way, according to the American Bureau of Labor Statistics, computer and information technology employment is projected to expand by 11% from 2019 to 2029. This is much faster than the average growth expected for all occupations.
Given how fast the industry is growing, it should come as no surprise that you will have a lot of options when selecting software. Over time, many new solutions will enter the market. It's wise to stay apprised of them and to add new tools or upgrade software when it will add value to your organization.
Never Overlook Cybersecurity
Unfortunately, the risks posed to data centers are on the rise. Every data center manager should closely evaluate not just cybersecurity tools, but also how secure other types of data center software is. If software solutions for creating data backups aren't secure, for example, it could expose your data to hackers. A major hack could mean severe consequences for your business and customers. Get professional assistance today!